Hummingbot Newsletter - June 2023
🚀 Shipped v1.17 Release | 🗳 Epoch 5 Voter's Guide | ☎️ Community Call Recaps | 📊 Hummingbot Dashboard | 🎓 Botcamp User Stories | 🤖 Injective Demo Video
Published each month when we ship a new Hummingbot release, this newsletter serves a regular dose of updates about our latest features 🤖 upcoming events 🎉 and announcements from our global 🌐 community!
🚀 Hummingbot v1.17.0 release
We are very excited to ship the June 2023 release of Hummingbot (v1.17.0) today!
This release release simplifies the Position Executor class, making it easy to create custom directional strategies with Hummingbot. We also added a new Data Collector feature that collects and stores real-time market data as a bot runs. For exchanges, we improved support for Silver-tier CEXs Kucoin and Gate.io by adding Candles Feeds and Market Orders support, as well as a new DEX connector to Polkadex.
Read the v1.17.0 release notes for more information.
---
Note that Hummingbot has grown into five open source code repositories, each serving a different technical role in the ecosystem:
These five repos work together to let users deploy and use Hummingbot however they like. For example, an individual user may just run a single market making bot instance alongside the stock dashboard that analyzes its performance. Meanwhile, a trading firm can use the same stack to deploy multiple bots, each running its own custom strategy, and analyze their aggregate performance with a custom dashboard!
---
🗳 Epoch 5 Voter's Guide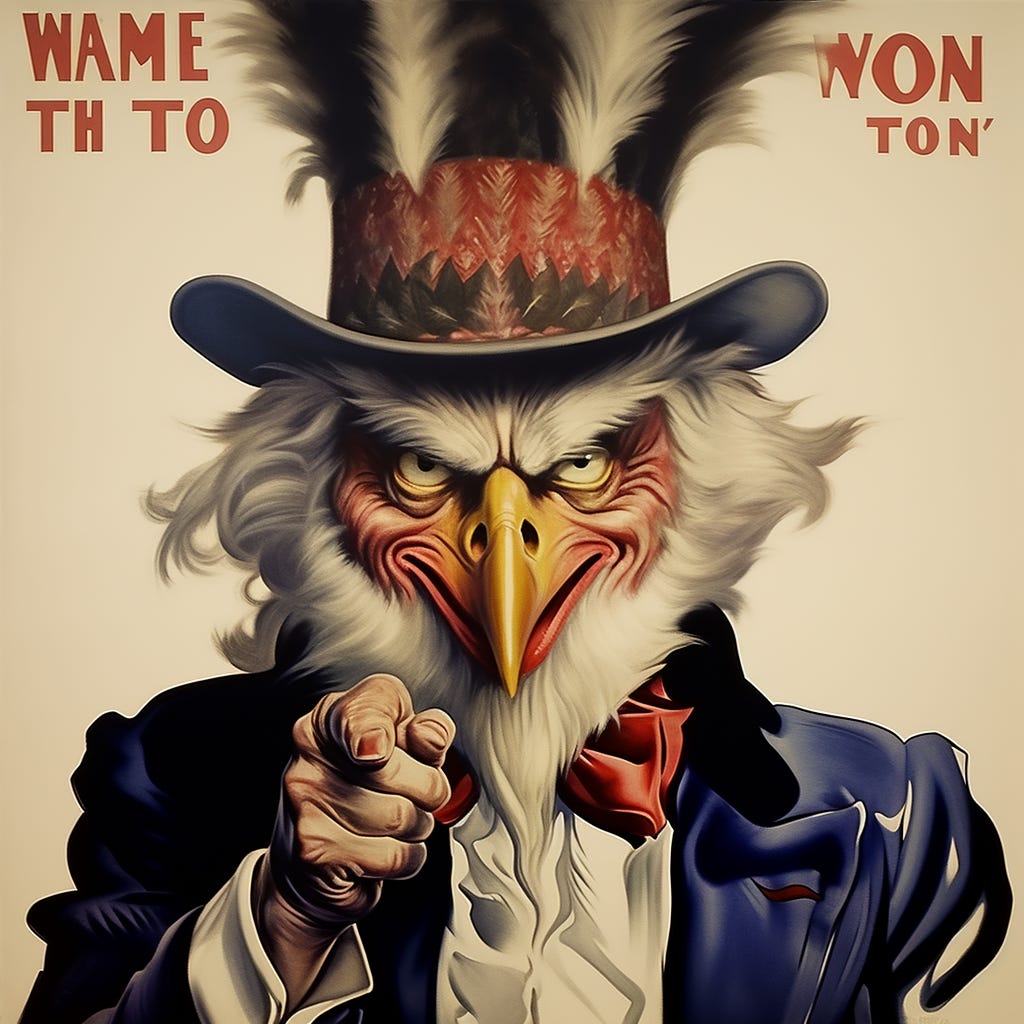 HBOT-based governance has proven effective in prioritizing which exchanges receive new features like Candles Feed, priority bug fixes, and API upgrades, while removing deprecated/unused connectors from the codebase.
Therefore, we published a voter's guide to help HBOT holders decide how to cast their votes in the upcoming Epoch 5 Polls. Check it out!
---
📊 Hummingbot Dashboard Community Project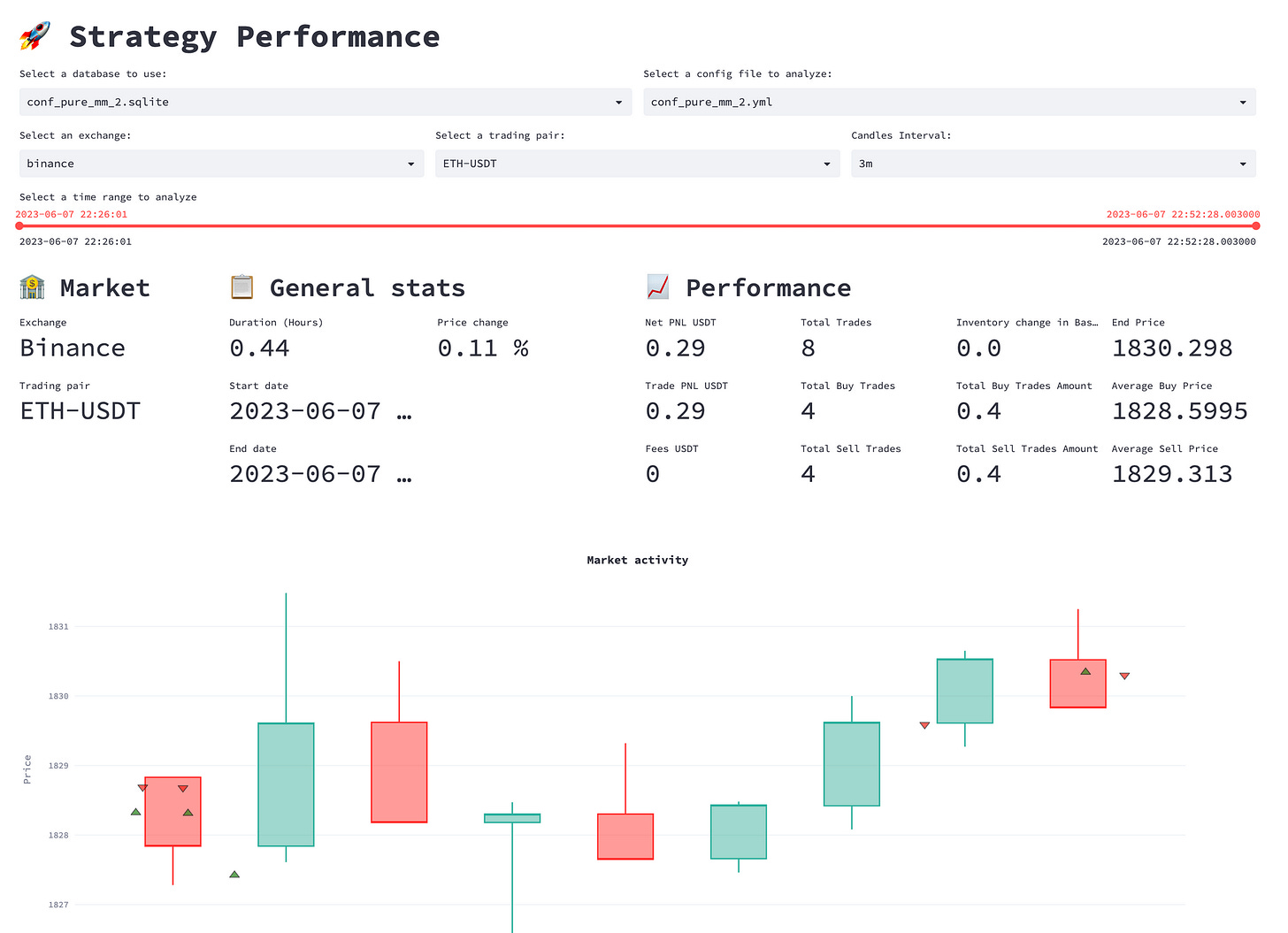 We are thrilled to announce the official launch of Hummingbot Dashboard, a graphical control center designed to facilitate the deployment and management of a fleet of Hummingbot instances.
Dashboard is an experiment community project that aims to actively involve the community from day 1 for bi-weekly meetings - we livestreamed the first one below:
To learn more about Dashboard:
Join the next public Dashboard event
---
☎️ Community Call Recaps
Each month, we livestream two community calls on our Discord server:
Community Call: release highlights, governance voting, and community demos
How-To Call: hands-on demos of new features in Hummingbot
Check out the Foundation calendar for links to these monthly calls and other upcoming events. Below are the recordings for the two call from last month.
---
🎓 Botcamp User Stories
We are delighted to announce that we have received an overwhelming response to the user feedback from Hummingbot Botcamp students. The incredible stories shared by our students have served as a tremendous source of inspiration for the Hummingbot Foundation team.
These stories have reinforced our commitment to enhancing and expanding the Botcamp curriculum and community, and it brings us immense joy to learn that our dedicated efforts, including the invaluable contributions of our community mentors, have made a significant positive impact on the learning experiences of Botcamp participants.
Check out the playlist below:
We have added a lot of content to Botcamp this cohort that teaches you how to use Hummingbot's most cutting-edge features, such as:
Backtesting directional strategies using Hummingbot Dashboard
Creating custom CEX/DEX market making strategies
The last day to apply for Cohort 5 is June 30, 2023, so sign up before it's too late!
---
🤖 Injective Demo Video
In this video, Hummingbot Foundation CTO Fede provides a hands-on demo into the world of Injective, an interoperable L1 blockchain within the Cosmos ecosystem.
He sets up Hummingbot using the simpler Docker Compose method for deployment. Then, he shows you how to create a market making strategy on Injective and uses the new Hummingbot Dashboard to analyze and evaluate the outcomes of your trading activities effectively.
---
❌ Don't fall for HBOT scams!
Finally, we have seen reports of scammers DM-ing users on Discord, Twitter and other channels advertising fake HBOT token sales, as well as bot spammers that impersonated the names & profile of Hummingbot Foundation team members.
If you see anyone trying to scam Hummingbot users, please report it in the new #scam-reports Discord channel.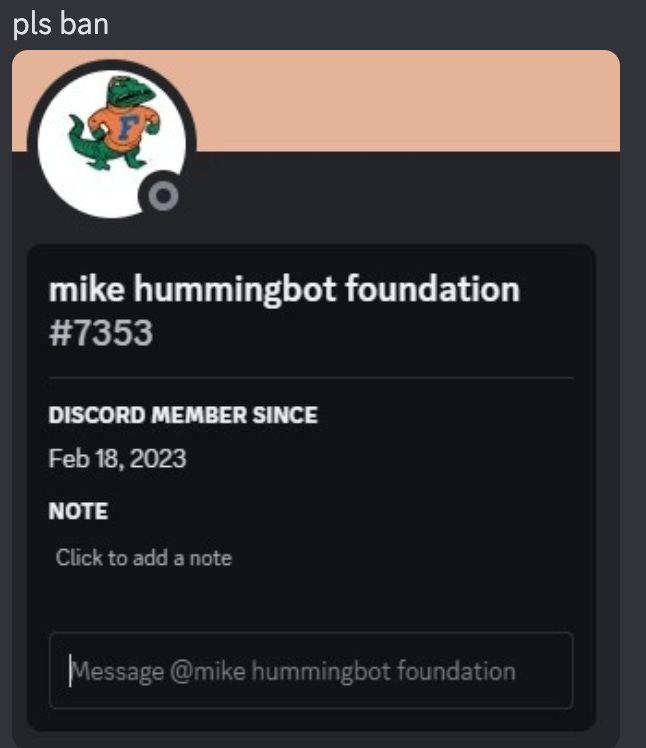 Hummingbot Foundation has never conducted any pre-sale or sale of HBOT tokens, and anyone purporting to offer HBOT tokens is a scammer.
The only way to get HBOT tokens from the Foundation is to earn them.